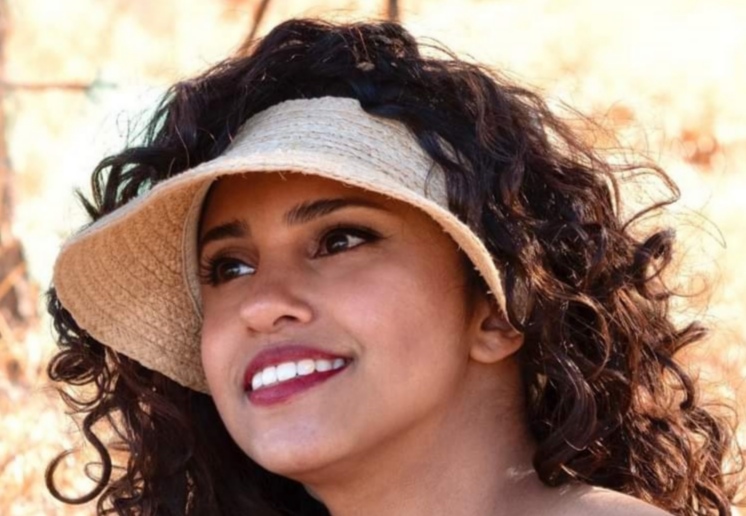 I came across Lorelle Montessori Teacher Training Institute when I was searching for AMI Courses on the
Internet a few years ago. I'm so glad I joined Lorelle, as I gained a thorough knowledge regarding the AMI Montessori Method and the relevant techniques associated with it. Mrs. Solomonsz was so helpful and supported me through every step of my journey, even going on to provide valuable guidance to me after I finished my course as well. I got my Lorelle Diploma accepted as a Diploma Equivalent in Australia by the ACECQA (Australian Children's Education and Care Quality Authority)
I highly recommend Lorelle Montessori Teacher Training Institute to those who are planning to, both, gain a thorough understanding of Montessori Method and to migrate to Australia as well, as I'm a proven example that you can work as a Diploma Qualified Educator in Australia, as I am doing now in Adelaide, with this qualification.
Keshiya Dassanayake, Batch of '19
---
I enjoyed studying at Lorelle Teacher Training Institute and really liked the fact that the classes are deliberately kept small for efficiency and the instructions are extremely clear. I am glad and pleased that I chose Lorelle Teacher Training Institute because the Diploma Course it offers is an ACECQA (Australian Children's Education and Care Quality Authority) approved course. Even with regard to my project files that I did, it was Lorelle Teacher Training Institute that provided me with step-by-step instructions and guidance on how to make the project files and as they strictly maintain a very high standard regarding the project files of their students, I gained a great advantage at interviews, because of the high standard of my project files. I am glad to say that, as a result of following the course at Lorelle Teacher Training Institute, I am now working as a Diploma Qualified Educator in Australia. I am immensely thankful to Mrs. Solomonsz for her outstanding teaching methods and the guidance and confidence that she provided me with.
Ruksana Mansoor, Batch of '19
---
Studying at Lorelle Montessori Teacher Training Centre was a life changing experience. It's hard to describe how much it change me. From the very beginning it taught me step by step to time myself, to think in a creative and present it in an attracting way and also to be patience to do small things. This experience has given me confidence to achieve something that I use to believe as impossible.
When I applied for a teaching post they were pleased to see what I have done at my Montessori Teacher Training Centre and after observing me they liked the way I presented the lesson. I am happy to see myself today as a teacher who is educating small children in an effective way.
Aneeka Henegamage
---
I joined this course with empty mind but during the course I learnt about Montessori Method and how to present apparatus, as behind very apparatus there are lessons/ qualities that the child will learn/develop during their foundation years, as well as how to face any challenges, how to manage our time how to be patience, develop language skills. I enjoyed very much all the time. Our teacher is one of wonderful person I have ever met as all the time she encourage us, support us every time with positive thought, guided us to learn and she showed us the correct path for our lives… I'm really happy that I followed this course and completed it successfully..
Peshala Wijesinghe
---
The education given us through the class conducted by Mrs. Solomonsz's was great. Through the teaching I have gained self confidence in teaching children a vast area of study. The psychology behind each subject has ethicality and subtle teaching method in order to make a child understand more. I learned a lot through child psychology. Looking at a child we cannot interpret his/her learning skills but now through Psychological ethics we can analyze a child's standard and cater to his /her knowledge accordingly. The classes are of high quality and great standard.
Thilini Rupathunga
---
It open my eyes to many teaching method and how a child can be molded properly and how we should prepare a child to send to the society. Our teacher always took examples and try to explain the gravity of the correct method of teaching.
I also improved my knowledge of English where our teacher always encouraged us to speak-up, give us to read and freely we were allowed us to ask question in the class.
Nevertheless, we had to prepare project files for each subjects which helped me to learn patient and also to be a orderly person..
Gihani Dissanayake
---
I convey my sincere gratitude to the Lorelle Montessori Teacher Training Centre for giving a good training session for all the students. The course was very interesting and I took in a lot of knowledge.
Our instructor Mrs Solomonsz was an excellent guide. She was very kind & friendly. She guided me when I was lost & she motivated me when I was weak. She provided a wonderful experience of being patience using kind words and sharing her knowledge. I just want to say Thank you.
Shabna Muzammil